*Some sources state that up to 29 test flights were made between January 8 and April 14, 1939
This is the only known photograph of the actual Heinkel He 176 prototype aircraft, probably taken at Peenemünde in 1938.
For many years, this was how the Heinkel He 176 was thought to look. Image by Gert Heumann.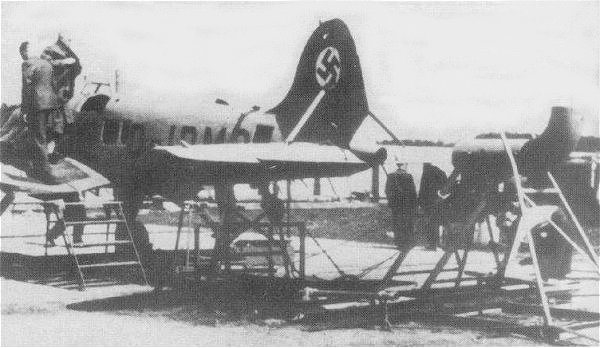 This is a photo of the Heinkel He 112 V3
(coded D-IDMO) while it was being made ready for another test run.
Three He 112s were donated for rocket tests with the von Braun engine. Two were destroyed during testing, and the final aircraft made several flights using both propeller and rocker power.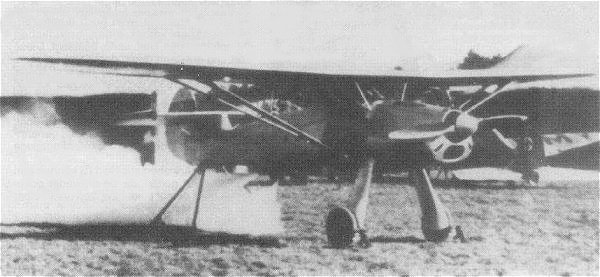 A Focke-Wulf Fw 56 undergoing tests with the Walter rocket engine, which was later fitted in the He 176.
This photo was taken at Neuhardenberg and in the background can be seen one of the three He 112s also used in rocket propulsion tests.
Flugkapitän Erich Warsitz (white coveralls) is congratulated by Erhard Milch after the successful
demonstration of the Heinkel He 176 on June 21, 1939. Professor Ernst Heinkel is to the right.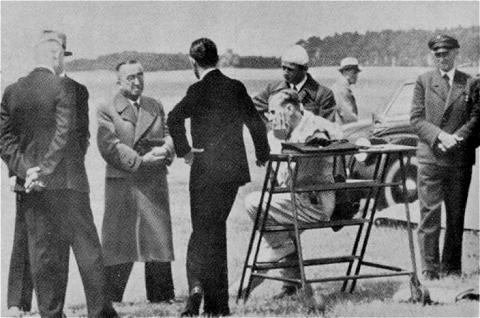 This photo was taken after the successful first official flight of the Heinkel He 176 in July 1939
at Peenemünde. Ernst Heinkel faces the camera, while test pilot Erich Warsitz sits.