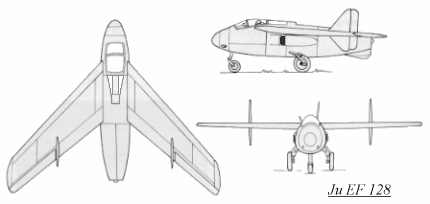 This Junkers design was submitted for the Emergency Fighter Competition in Febuary 1945. The fighter had air intakes at the fuselage sides to divert the boundry-layer air flow to a vent outlet aft of the cockpit fairing. The wings were of wooden construction, swept back 45 degrees and had two small vertical fins and rudders on the wing trailing edges. 540 liters (143 gallons) of fuel were contained in the wings, and a further 1025 liters (271 gallons) were contained in a fuselage tank located just behind the cockpit. A pressurized cockpit was provided with an ejector seat and armor (protection from 12.7 mm rounds from the front, and 20 mm rounds from the rear). Power was supplied by a Heinkel-Hirth HeS 011 jet engine, and two MK 108 30 mm cannon were installed in the sides of the fuselage nose with 100 rounds each, with a provision for two more. Good results were obtained with a completed wind tunnel model, and a mock-up fuselage with an HeS 011 jet was built for tests in which it was to be mounted above a Ju 88. An additional night fighter/all-weather fighter with a lengthened fuselage and room for a second crew member was also in the design phase, but neither project was completed due to the war's end.

Model photo of the Ju EF.128

Andreas Otte's Ju EF128 images


Kevin Wafer's Ju EF128 images

Daniele Sabatini's Ju EF128 images

Junkers Ju EF128 Dimensions
Span
Length
Height
Fuselage Width
Fuselage Area
Wing Area
8.9 m
29' 2"
7.05 m
21' 3"
2.65 m
8' 8"
1.27 m
4' 2"
21.5 m²
231.43 ft²
17.6 m²
189 ft²
Junkers Ju EF128 Weights
Empty Weight Equipped
Takeoff Weight
Max. Wing Loading
Fuel Weight
2607 kg
5747 lbs
4077 kg
8988 lbs
231 kg/m²
47 lbs/ft²
1250 kg
2755 lbs
Junkers Ju EF128 Performance
Max. Speed
Rate of Climb
Takeoff Distance
Landing Distance
Landing Speed
Ceiling
at sea level
905 km/h
562 mph
--------------
at 7 km (22967')
990 km/h
615 mph
at sea level
22.9 m/sec
75 ft/sec
700 m
2297'
665 m
2182'
186 km/h
116 mph
13750 m
45111'
Junkers Ju EF128 Models
Manufacturer
Scale
Material
Notes
Airmodel
1/72
vacuform & resin
nice vacuform kit, resin detail parts
Czechmaster #302
1/72
resin
Day Fighter version
hollow cast fuselage halves
Czechmaster #303
1/72
resin
Two man Night Fighter version
hollow cast fuselage halves
Huma #3007
1/72
injected & decals
Arba #CK066
1/48
resin & white metal
Not Yet Released
---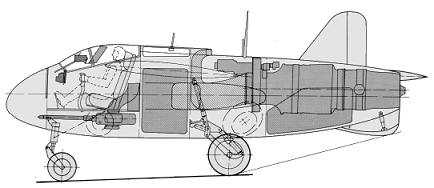 This cutaway drawing shows where many of the main components were located, such as the cannon, fuel tank and jet engine...





Several views of an original wartime Ju EF128 model...

Windtunnel models of the Ju EF128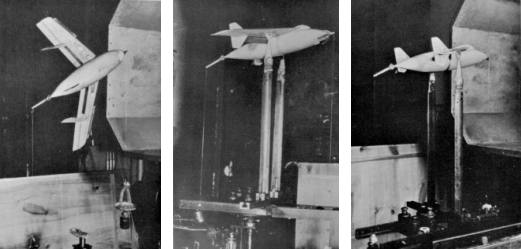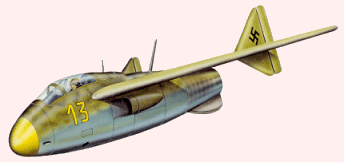 Above color illustration from Luftwaffe Secret Projects: Fighters 1939-1945